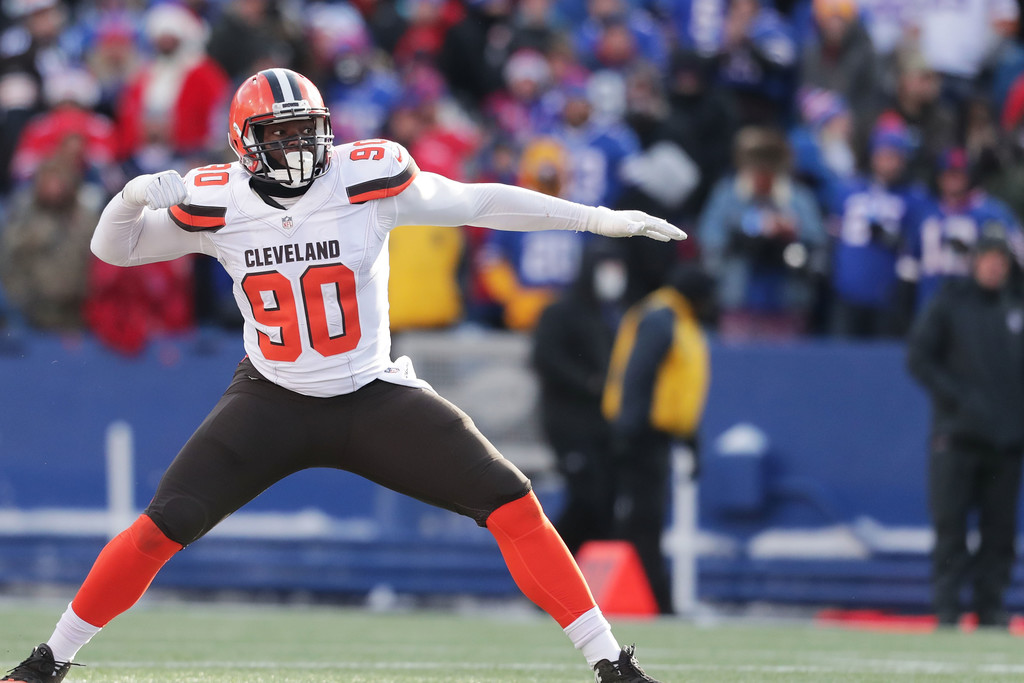 With Friday's deal with the New York Giants to acquire pass rusher Olivier Vernon, the Browns now be looking to move 2016 second-round draft pick Emmanuel Ogbah, as reports say he's officially 'on the trading block.'
Ogbah could be the odd man out when it comes to playing time in the Browns defense, with Olivier on one side, and Myles Garrett on the other.
Last season the 25-year-old had three sacks with 40 total tackles, but also suffered a high ankle sprain in the 2018 season opener against the Steelers, and while he missed the next two games, he never was quite the impact player the Browns were hoping for.
NJ.com reports that Ogbah, guard Kevin Zeitler and a third player were pitched to the New York Giants in a possible deal for wide out Odell Beckham Jr., a deal that NFL Network's Aditi Kinkhabwala said the Giants 'laughed' at.
The Browns and Giants did wind up making a deal, as the Browns on Friday did send Zeitler to New York for Vernon, who is a player they are hoping with a change of scenery can have a big impact in 2019.
As for Ogbah, if the Browns can get some possible suitors lined up for his services, it wouldn't be a surprise to see him get moved as the NFL free agency period begins next week.